Customers and Partners of AQUA MINA
1. Our Customers:
AQUA MINA takes pride in being the sole provider of most of the Mobile Round Tank projects to Agricultural Promotion Centers across the country. Notable among these is the supply of 54 mobile round tanks to 9 districts and cities in Ca Mau province, executed by the Ca Mau Provincial Agricultural Promotion Center. Additionally, we also supply mobile round tank to other Agricultural Promotion Centers in places such as Bac Liêu, Tra Vinh, Ben Tre, Quang Ninh, Hai Phong, and numerous other provinces and cities nationwide.
Installing mobile round tanks at project "Two-stage shrimp and rice farming" in Ca Mau.
Beyond state organizations, AQUA MINA is a trusted partner of leading Vietnamese and international companies in the aquaculture sector, including industry leaders like Minh Phu Aqua Mekong Co. Ltd, Vinh Hoan Corporation, Van Duc Tien Giang Food Export Company, HueTronics JSC., Shrimp Vet, GuyoMarc'h -VCN Co. Ltd, De Hues LLC, and many other valued partnering companies.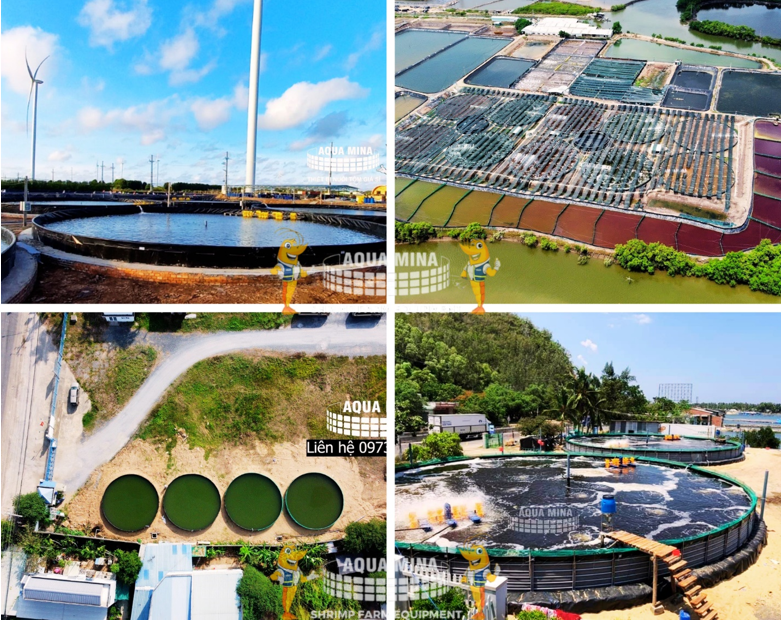 AQUA MINA's mobile round tank in practical using - images for reference
AQUA MINA international customers
2. AQUA MINA in the words of partners and media
With a spirit of learning and sharing, we actively participate and share information and knowledge at all specialized shrimp-related trade shows both domestically and internationally.
AQUA MINA being participant at VietShrimp 2021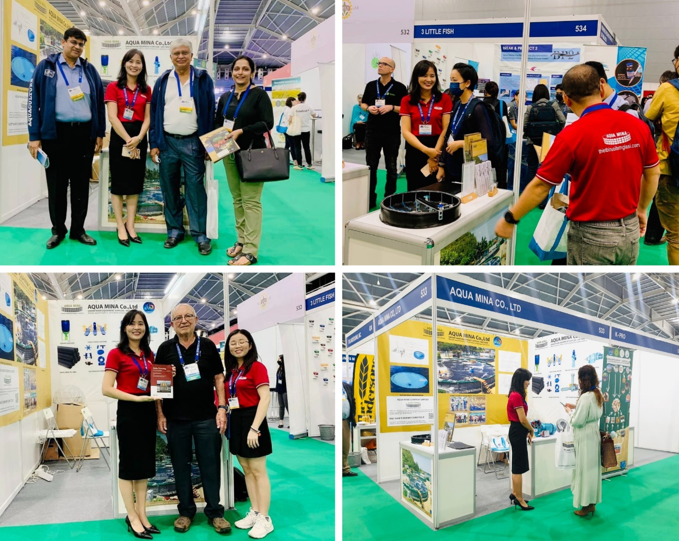 Gladly joining in World Aquaculture 2022 in Singapore
Emerging as one of the most remarkable booth at VietShrimp 2023
Being a part of the Shrimp Summit 2023, organizing in Ho Chi Minh City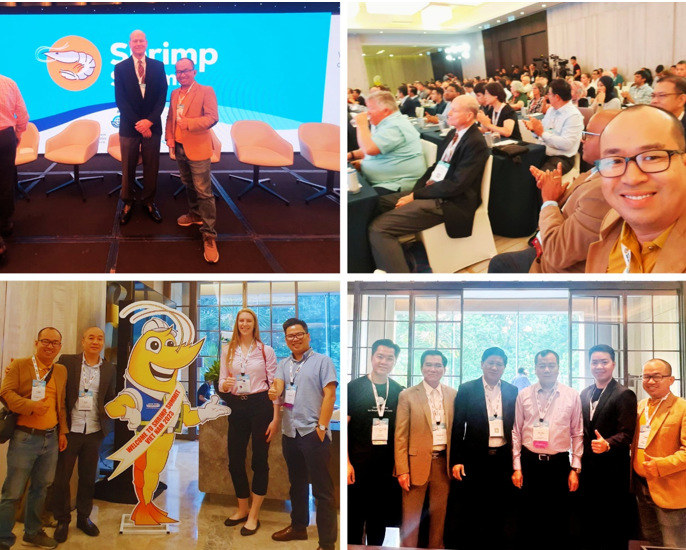 Media Partners Covering AQUA MINA
- Technical Director Vu Hong Thai's interview with VTV on the Vietshrimp 2023
- VTV1 reports on Vietshrimp 2023 and interviews at the AQUA MINA booth.
- Technical Director Vu Hong Thai presents about technically accurate shrimp farming system design at the Vietshrimp 2023 Seminar.
- Overview of AQUA MINA at Vietshrimp 2023.
- Overview of AQUA MINA at Vietshrimp 2021.
- Partner Tep Bac JSC interview AQUA MINA booth at the Vietshrimp 2021.
- Tuoi Tre Newspaper reports on the shrimp farming model on the mobile round tank by AQUA MINA, featuring Mr. Nguyen Trong Vuong, a farmer in Can Gio.
- VTV1 news program reports on the application of the mobile round tank in schools for teaching and research purposes in Lao Cai.
- AQUA MINA participates in a seminar on post-larval shrimp farming on the mobile round tank in Ca Mau.
- Nhan Dan Newspaper reports on the successful application of the mobile round tank model in aquaculture.
- HVTV 9 reports on AQUA MINA at the Aquaculture Farming and Processing Exhibition.
- CTV report on the success of the mobile round tank project in Ca Mau, supported by the Ca Mau Agricultural Promotion Center for shrimp farmers.
WE WORK FOR YOUR SUCCESS!!!