INSTALLATION OF AERATION SYSTEM IN FLOATING TANK
In a floating tank, bottom aeration is almost the only and most effective way to supply oxygen up to this point, so it should be installed correctly.
The role of the aeration system
- Providing adequate oxygen for shrimp and microorganisms is the first step in preparing a nursery for the new crop. The system outside outside system provide your oxygen has effect to create flow line- by fitting the line add instruction line- it makes tank always moderate flow, make baby shrimps don't drain- so better prey due to this stage the swimming and catching shrimps baits are not fluent.
Stirring up the water helps dissipate dissolved oxygen evenly, releasing the toxic gas at the bottom of the tank.
Make water in the tank is not stratified by temperature or from top to bottom, from outside to inside.
- Help the water in the tank is not stratified by temperature or from top to bottom, from outside to inside.
- Do not use the water blower because in small areas, the output will exceed the required level, the fan blades down when small shrimps at high density also cause head loss.
- Do not use venturi because the spray force at each end of the venturi is very large, can crush the shrimp if unfortunately swim near the pressure nozzle. In addition, the venturi system consumes twice as much electricity as conventional gas blowers with the same capacity.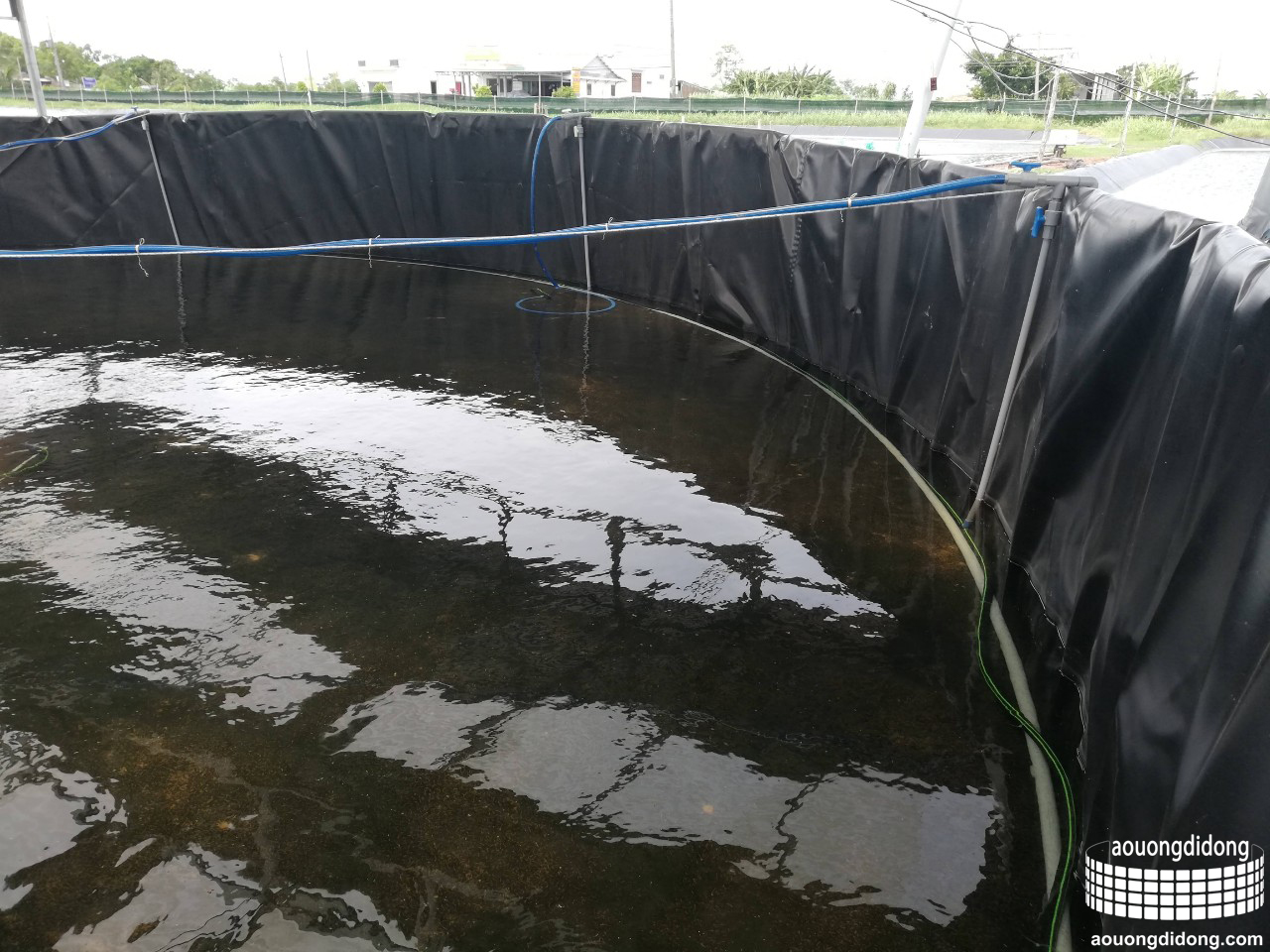 Placement boat to create water in the floating tank - Internet photos
The installation of aeration system in the tank
bottom system of aeration can be installed by the nanotubes, gas distribution plates, foam ... However, according to experience of Mr. Le Minh Chinh, In Ninh Hoa - Khanh Hoa - the nanotube is the most effective, easy to clean, low cost, distributed evenly. However, any device must be installed around the tank-by the circumference-
the tank wall is about 50cm and the bottom 15cm so as not to affect the bottom waste stream.
Installation methods for aeration systems in floating tanks for optimum efficiency
Boat nose creates the flow in the tank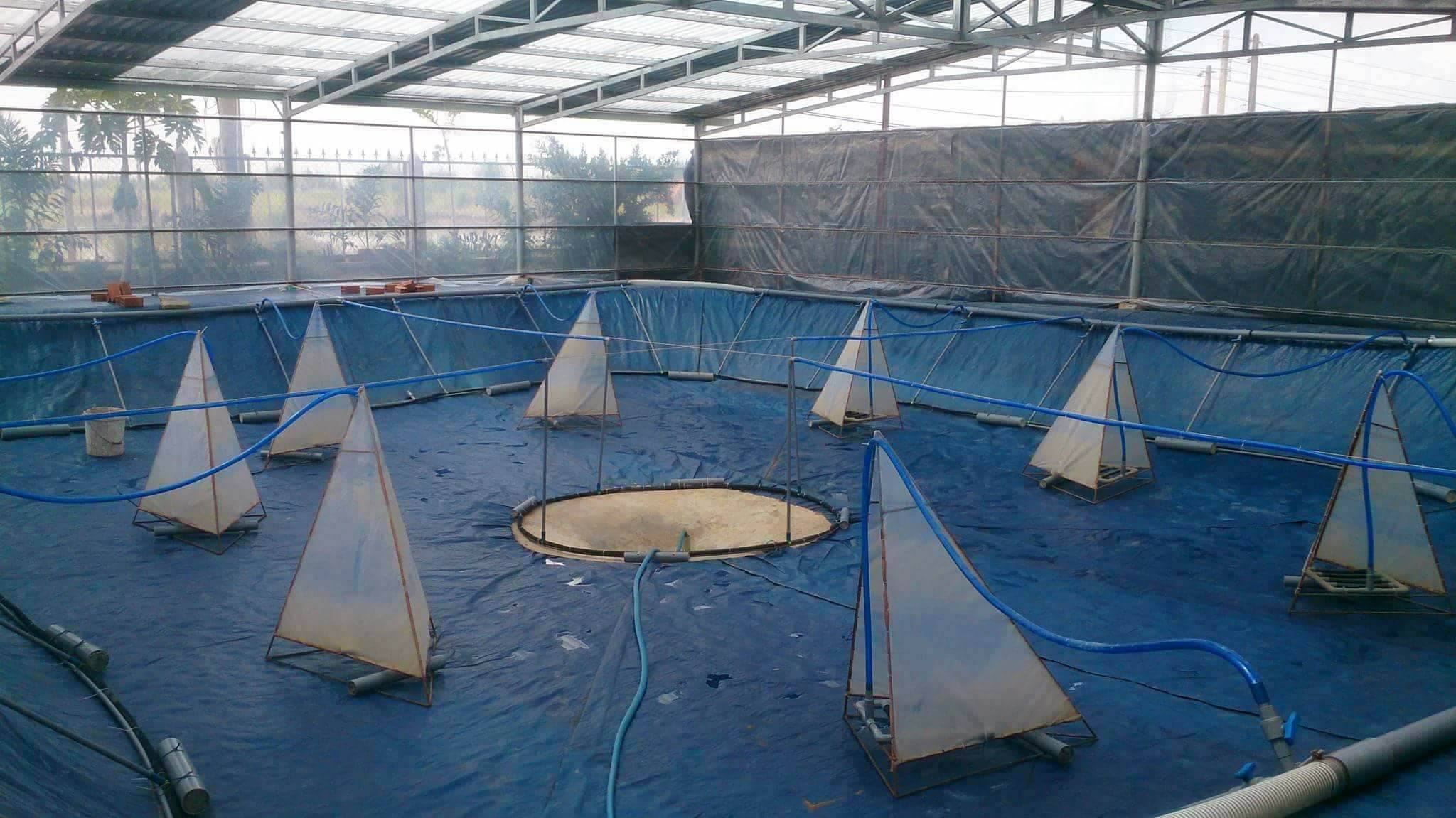 If you need an installation, construction of mobile pond, AQUA MINA Co., Ltd. is the reliable choice for you. AQUA MINA Co., Ltd is one of the leading companies in providing shrimp pond products with the highest quality in the market today. In addition, our company also provides consulting services, help customers answer the questions during the installation. Surely you will feel satisfied about the products that we bring.
The floating products at Aqua Mina will surely make you satisfied
We do not hesitate to contact us to receive immediately quality products.
TO CONSULT A DESIGNED HIGH QUALITY MOBILE DESIGN SERVICE WITH BEST PRICE
AQUA MINA COMPANY LIMITED
MEKONG CONSTRUCTION
Address: 39 Luong Huu Khanh, Pham Ngu Lao Ward, District 1, HCMC
Hotline: 1800 6071
Email: aouongdidong@gmail.com
Ngày đăng : 22/04/2020
3143 View
Other Articles